I lost my piercing virginity back in February. I had my right nostril pierced, and it has been chaos ever since. I have added three more holes to my head, and am adding a fifth hole in September (that won't be the end I'm sure).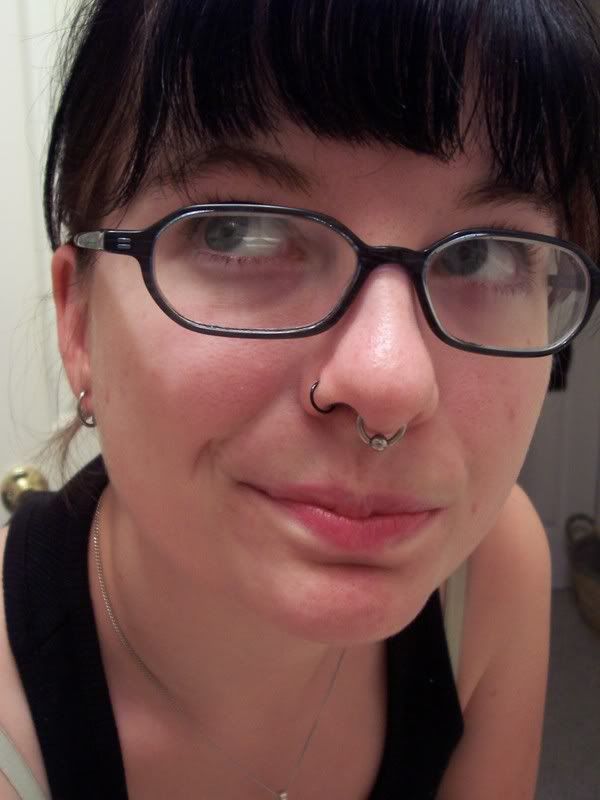 I have my right nostril, my septum, and both lobes. I'm allergic to silver, which is sad because I work at a body jewelry stand in the local mall, and all of our 20 gauge nose studs are either sterling silver or 14k gold. I do get free jewelry, but all of my studs irritate my nose. I thought up upping to an 18, but I LOVE my titanium hoops, and we don't have any small diameter ones in 18. I guess 14k gold will be my next piece.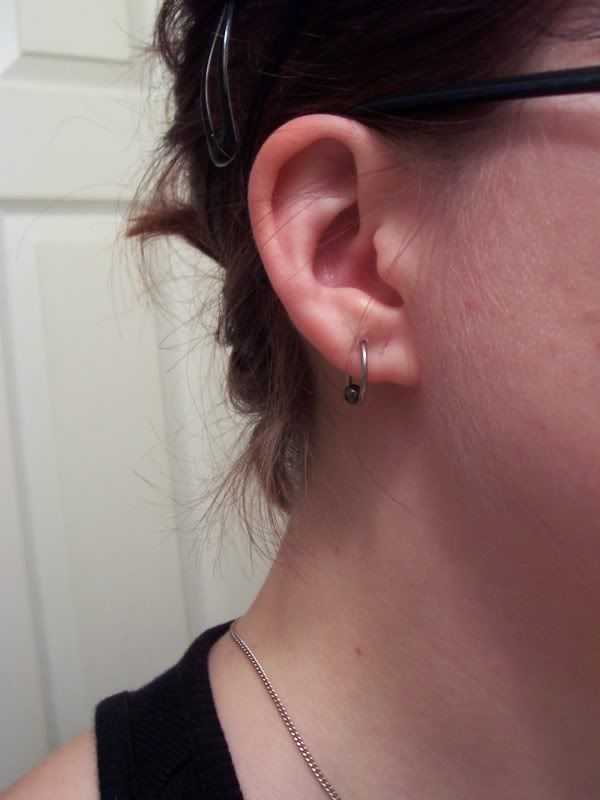 I had to have my ears redone, my first holes I had when I was 12 (I'm 21 now), but they got super infected (the back of the earring I was wearing went through the hole), so I had to remove them and let them heal up. The holes I have now are a little over a week old, and are at a 16g. The piercer did that for me because I want to stretch them, so he gave me a leg up on the process.

I plan on adding a cartilage piercing to my left ear in early September (I already have a lovely star cartilage bar for when it's healed!). I wanted an industrial, but have tiny ears, with the rim on my left ear being somewhat deformed and not supportive of an industrial anywho.